Road Safety Awareness Program
"Alert Today – Alive Tomorrow"
Road safety awareness program was conducted at Zikra High School by the "Tap Foundation" on 22nd September,2023
Teacher's Day Celebration
"A teacher affects eternity; they can never tell where their influence stops."
Teacher's Day was Celebrated @Zikra High School on 5th September,2023 with lots of enthusiasm, where teachers were felicitated by giving the certificates, gifts and roses. 
Parent Teacher Meeting
"As parents and teachers, we share a common goal of helping our children reach their full potential."
Parent Teacher Meeting was conducted at Zikra High School on 26th August 2023, which is a great opportunity for parent and teacher to develop a healthy and strong relationship for the holistic development of child.. 
Red Colour Day Celebration
"Red Like A Firetruck, Red Like A Cherry, Red Like A Ladybug Or A Strawberry.
Red Like An Apple, On An Apple Tree, Red Like A Stop Sign Or A Popsicle So Sweet"
Here the tiny little tots of Zikra High School who have celebrated the Red Colour Day with lots of enthusiasm and active participation of the Pre-Primary Kids on 25th August, 2023.
Academic Acheivers & Class Leader Felicitation
" Every Achievement Is a Servitude. It Compels Us To A Higher Achievement."
Zikra High School conducted the Felicitation Ceremony for the Academic Achievers and Class Leaders of Pre-Primary classes to X class on 22nd August, 2023.
77th Independence Day Celebration
" Freedom In The Mind , Strength In The Words, Pride In Our Souls, Zeal In Our Hearts, Lets Salute Our Great Country On This Independence Day"
Zikra High School has celebrated the 77th Independence Day on 15th August, 2023 to honour the struggles of many brave hearts who fought for the country's freedom… Our young zikralis performed enthusiastically in every program to show their true patriotism…. On this occasion our special chief guest Mr. Shaik Anwar who is the retired sergeant of Indian Air Force joined us. 
Investiture Ceremony
"If Your Action Create A Legacy That Inspires Others To Dream More, Learn More, Do More & Become More, Then You Are an Excellent Leader"
It is rightly said that "Leaders are not born , they are made" leaders are the role models, who inspire the followers and motivate them to reach the target of success.
On August 9, 2023, Zikra High School held an investiture ceremony to pin up badges and sashes for the various position holders.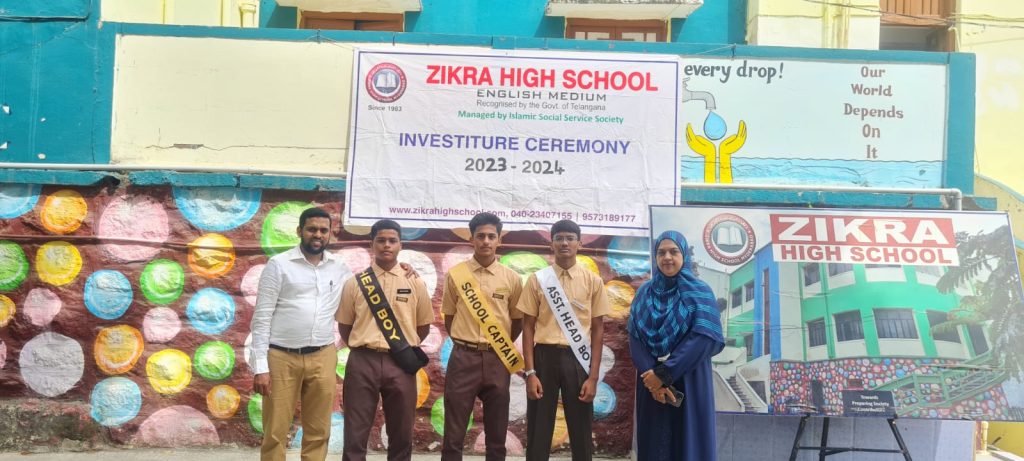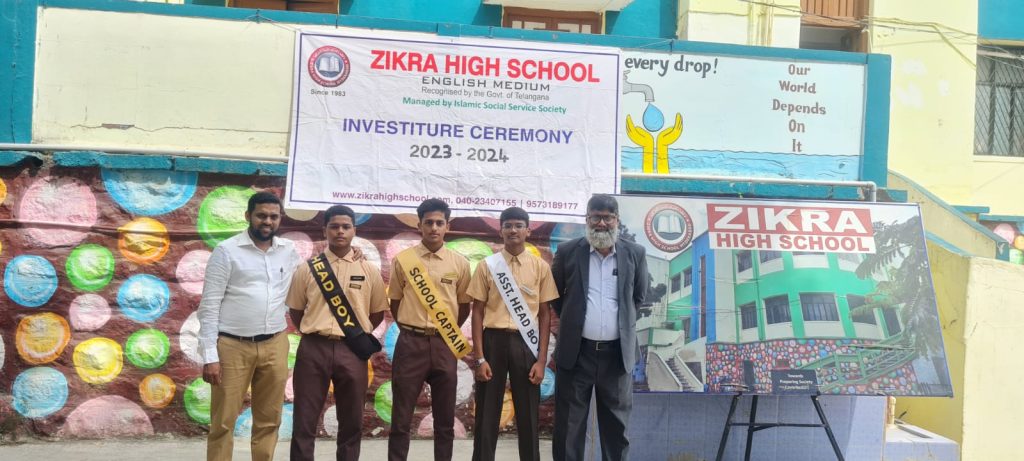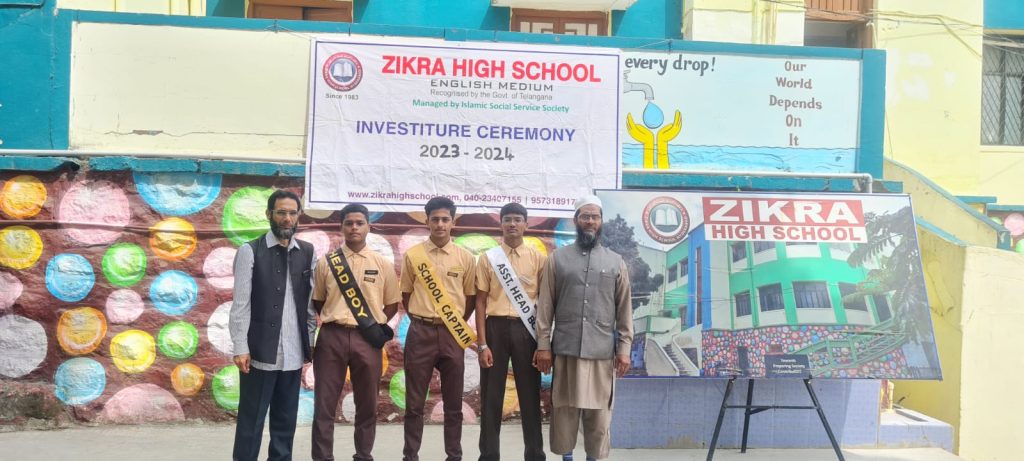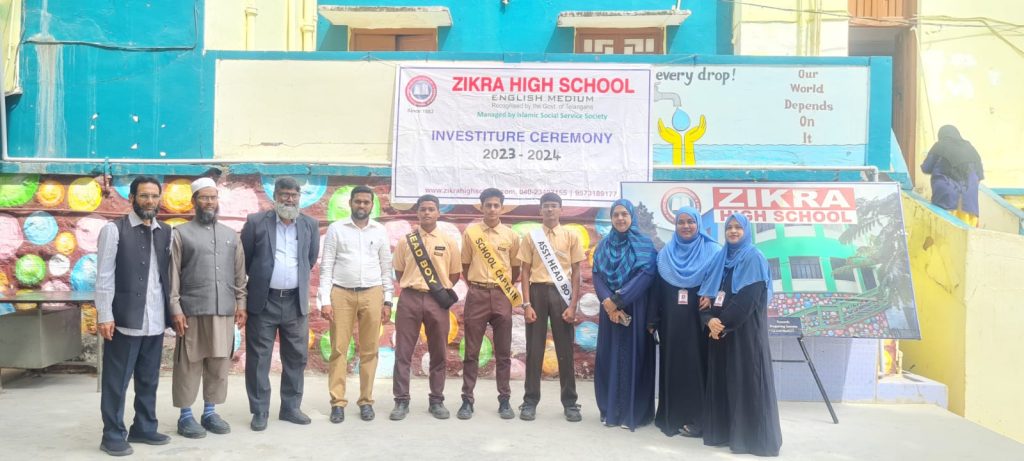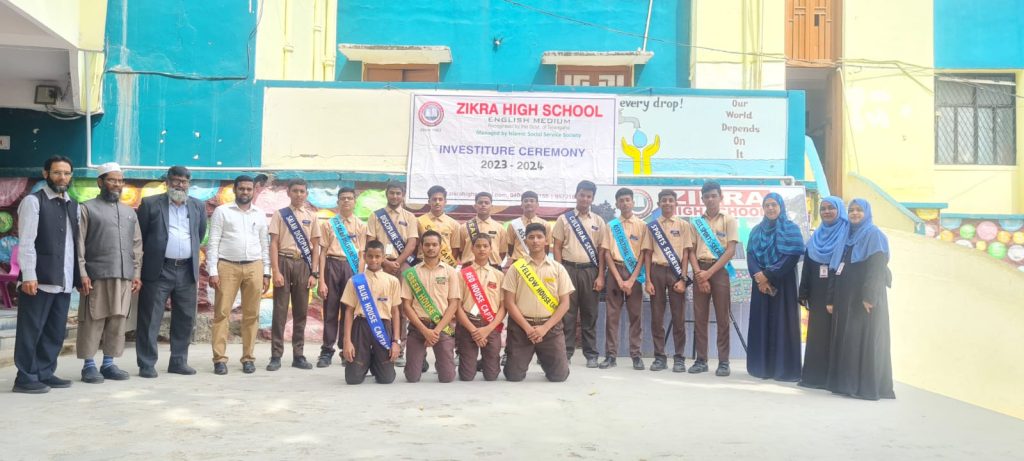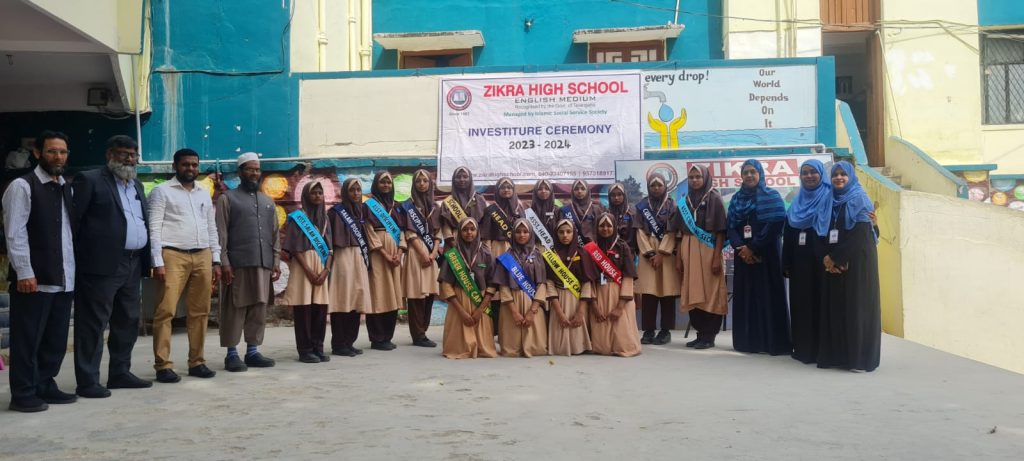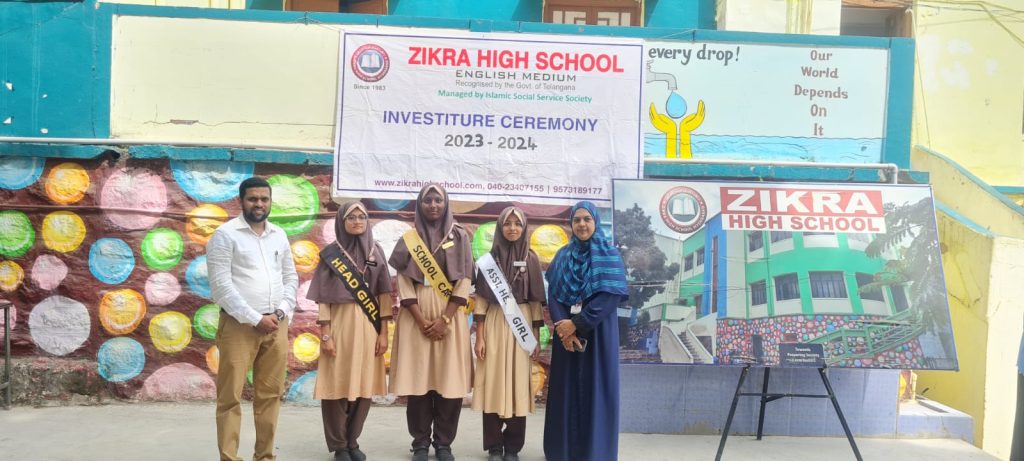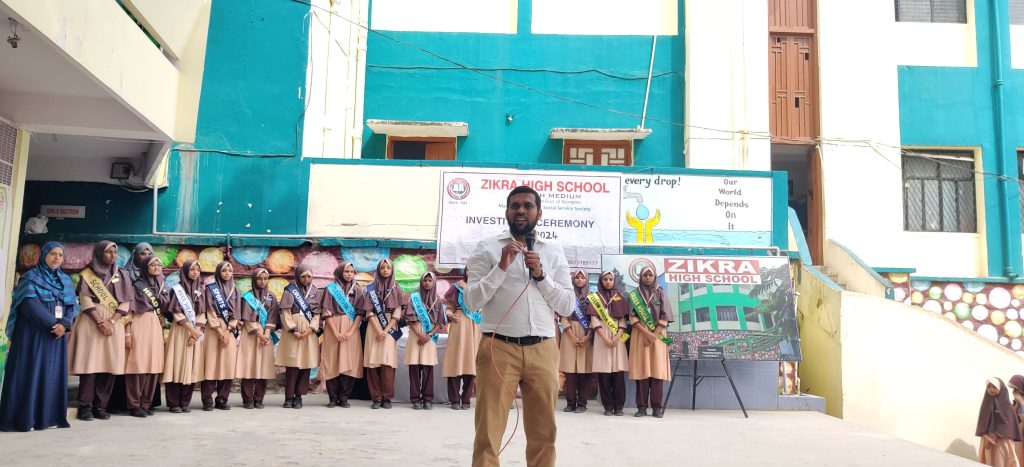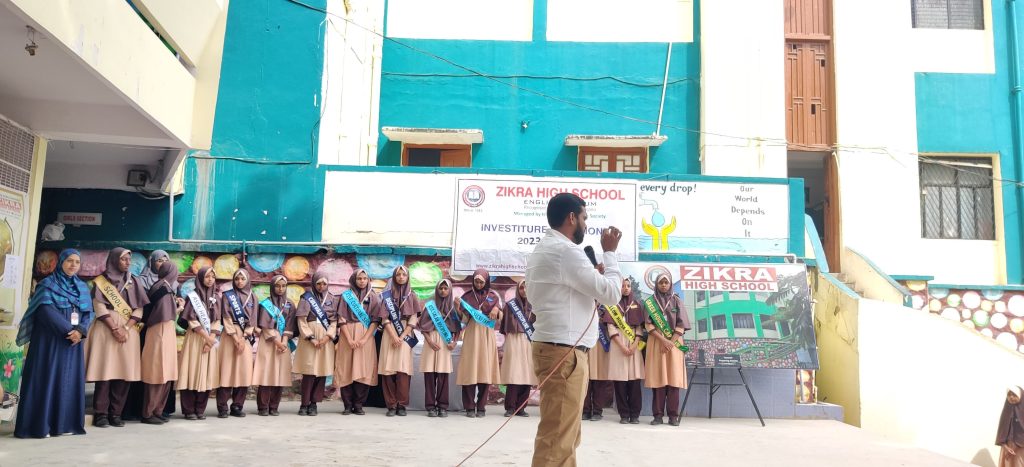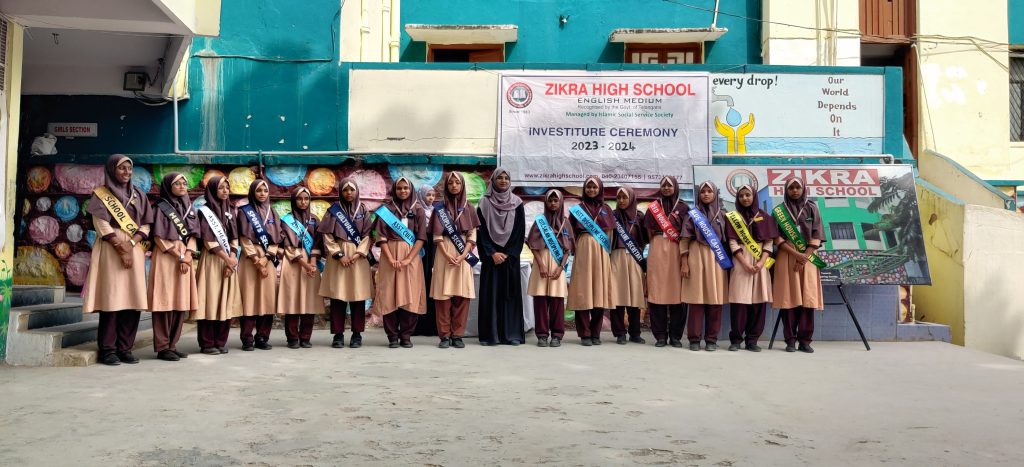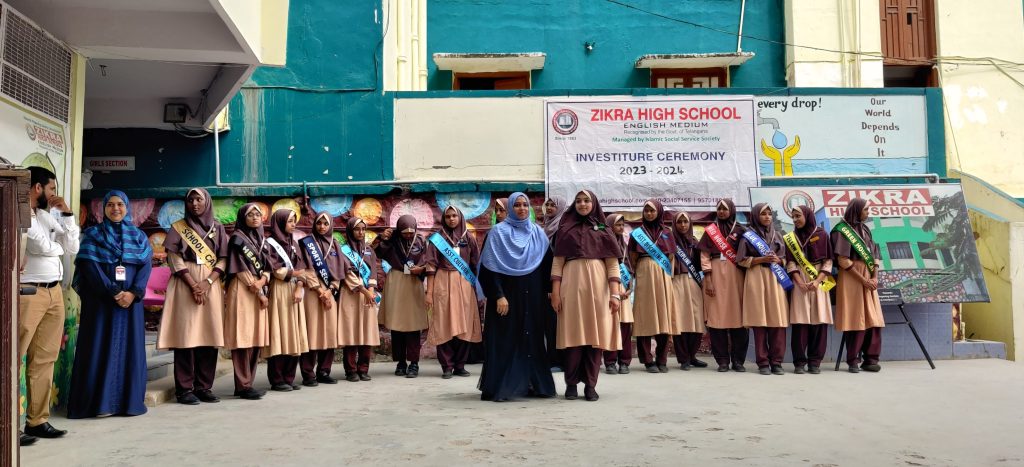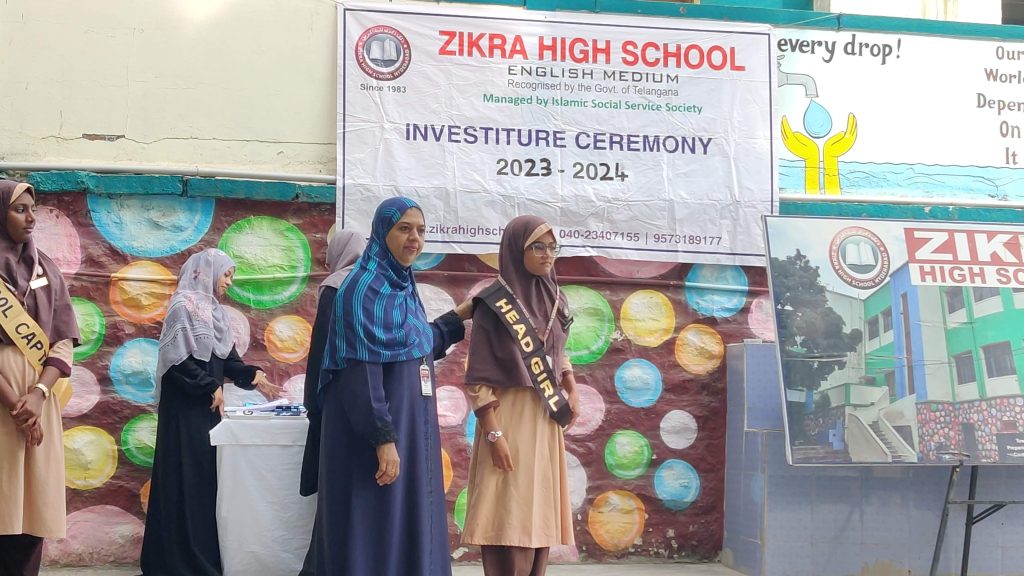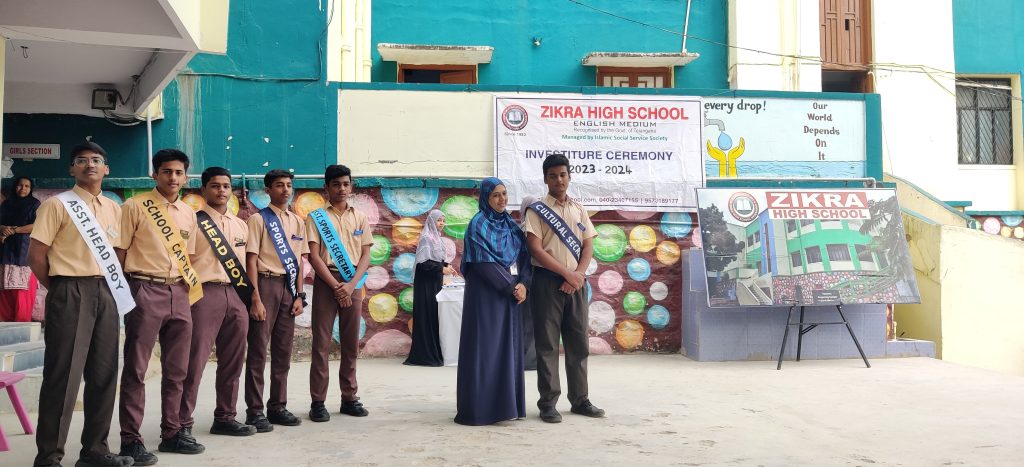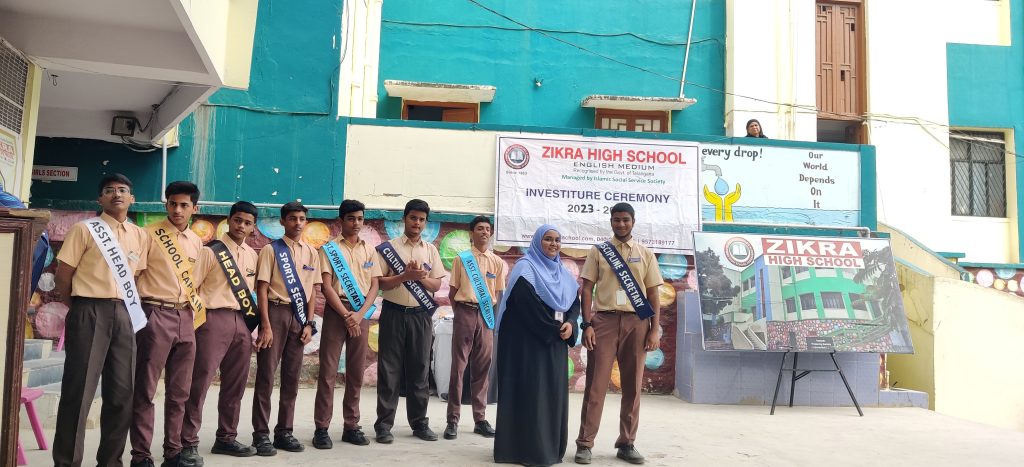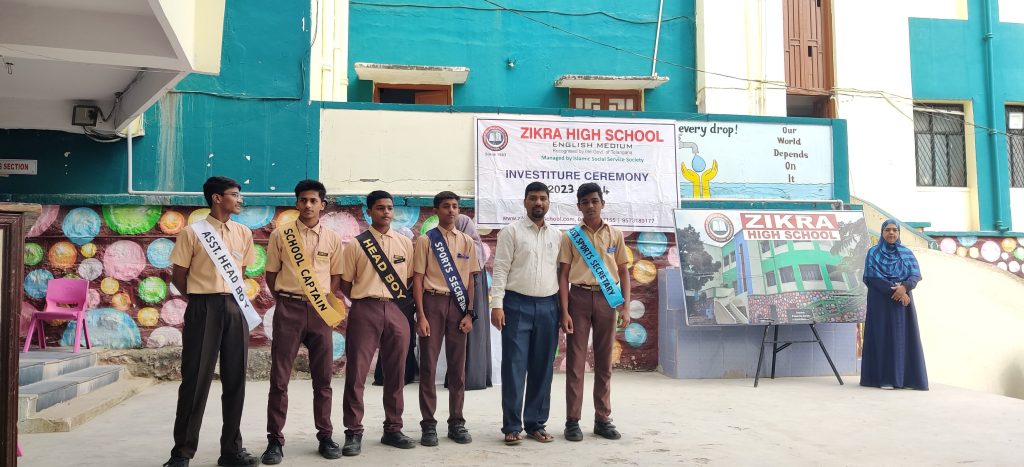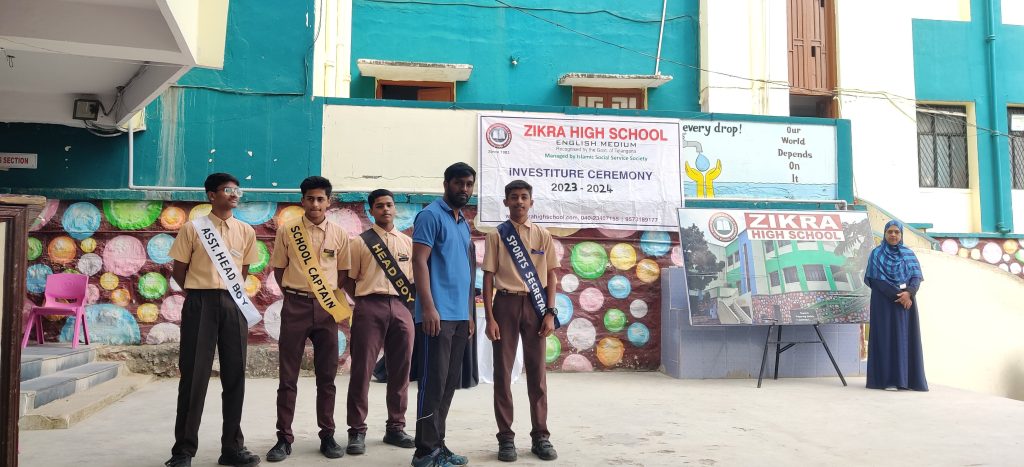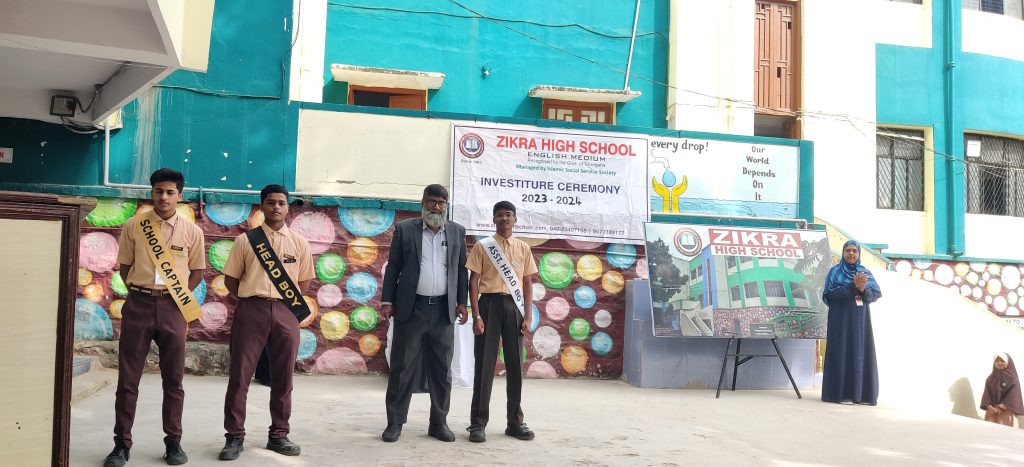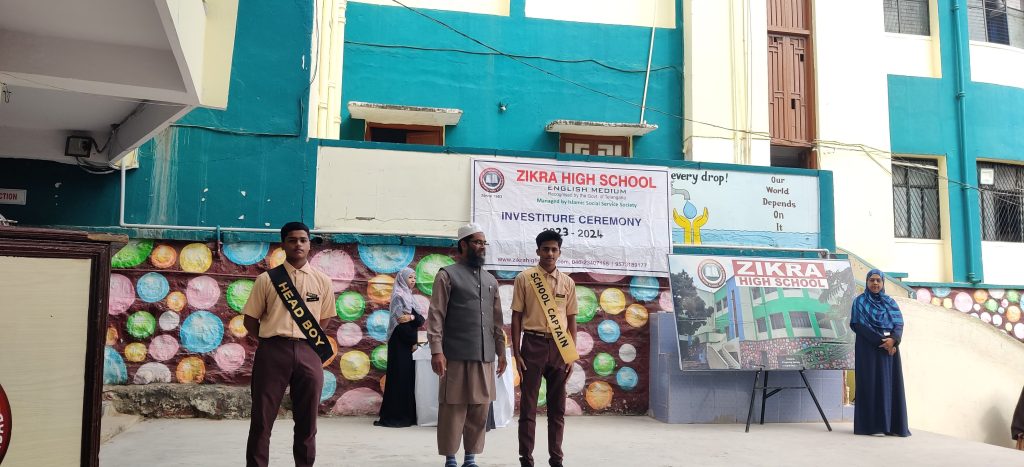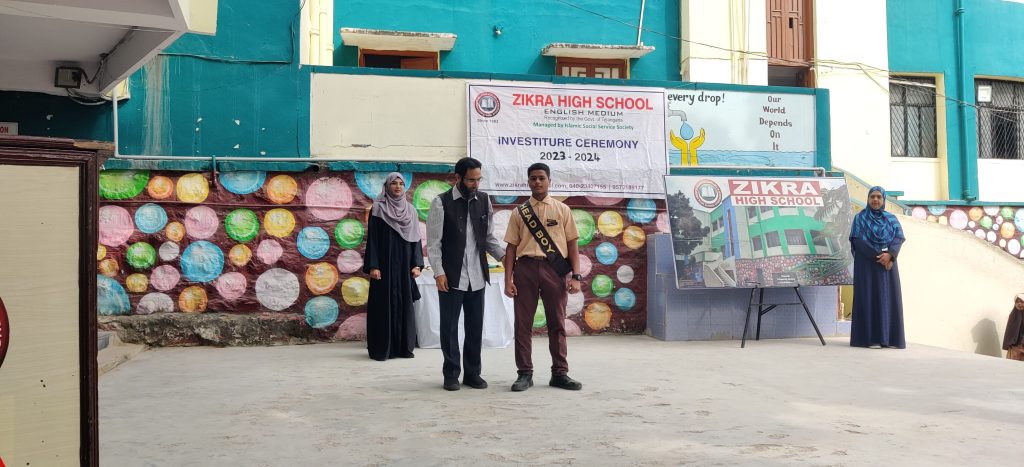 Student Council Election
2023-2024
"Elections Determine Who Is In Power But They Do Not Determine How Power Is Used"
Students Council Election was conducted at Zikra High School on 8th August,2023. To make it more special and memorable Mr. Hafiz Mohammad Rashaduddin and Mr.Tariq Muneer joined us to cast their votes..
Election Campaign
Students enthusiastically campaigned for the position of head boy,head girl, asst.head boy and asst.head girl a day before the Student council elections
National Deworming Day
"A Step To Make Every Child In The Country Worm Free"
In an effort to ensure the health of all Zikralis, Zikra High School held a deworming campaign on 3rd August, 2023.
National Drawing, Hand Writing and Essay Writing Competition
" If You Are A True Warrior, Competition Doesn't Scare You. It Makes You Better"
The best part about competition is that through it we discover what we are capable of – and how much more we can actually do than we ever believed possible. To show that Zikralis have enthusiastically and actively participated in National Drawing, Handwriting and Essay Writing Competition which was sponsored by Kala Bharati Child Art Institute on 19th July, 2023 at Zikra High School.
Dhul-Hijjah
" Allah hu Akbar, Allah hu Akbar, Allah hu Akbar , Laa..Ilaha illallah…… Allah hu Akbar, Allah hu Akbar Walillaahil Hamd"
On the occasion of the month of Dhul-Hijjah, Zikra High School scheduled 3 days session on 25th,26th and 27th of June, 2023…
An amazing and heart touching presentation by Mr.Ijaz Mohiuddin Waseeb(Khateeb of Masjid e Azizia) Mehdipatnam…
Mr.Ibrahim and Mr.Abdul Aziz also delivered an excellent speech on Importance of Dhul-Hijjah…
In the girls section the session was taken up by Ms.Humera and Ms.Sumayya….
Day 3 session was conducted by Mr.Muneeb Ahmed Khan in the boys section on the topic "Yaad-E-Ibrahim" and in girls section the session was conducted by Ms.Afsha of GIO..
Alhamdulillah……
Celebrating Muraqaba(Meditation)
"Salah Is Not Part-Time, Not Sometime, It Should Be On-Time And All-Time Because Death Can Come Any-Time"
Zikra High School celebrated Muraqaba Day on 21st June,2023..
Students enthusiastically participated in doing the various postures performed during salah to demonstrate how each posture in salah develops the muscles and improves bodily fitness.
Methedology For Teaching Quran
"The Quran Is Only Beneficial When It Reaches The Heart And Is Firmly Planted In It"
Dr.Abdul Azeez Abdul Raheem Director of Understanding Quran Academy along with Mr.Mohsin Siddiqui and Mr.Younus to address the simple teaching methodologies for teaching "Understanding Quran" textbooks to our Islamic Studies teachers on 19th June, 2023 at Zikra High School.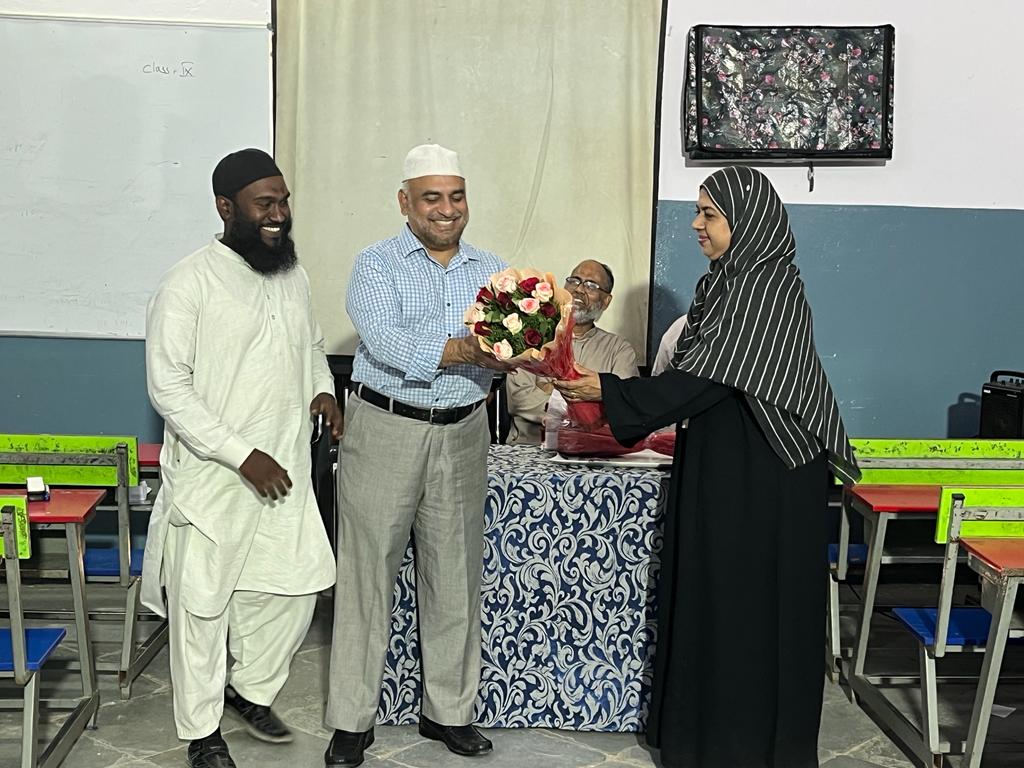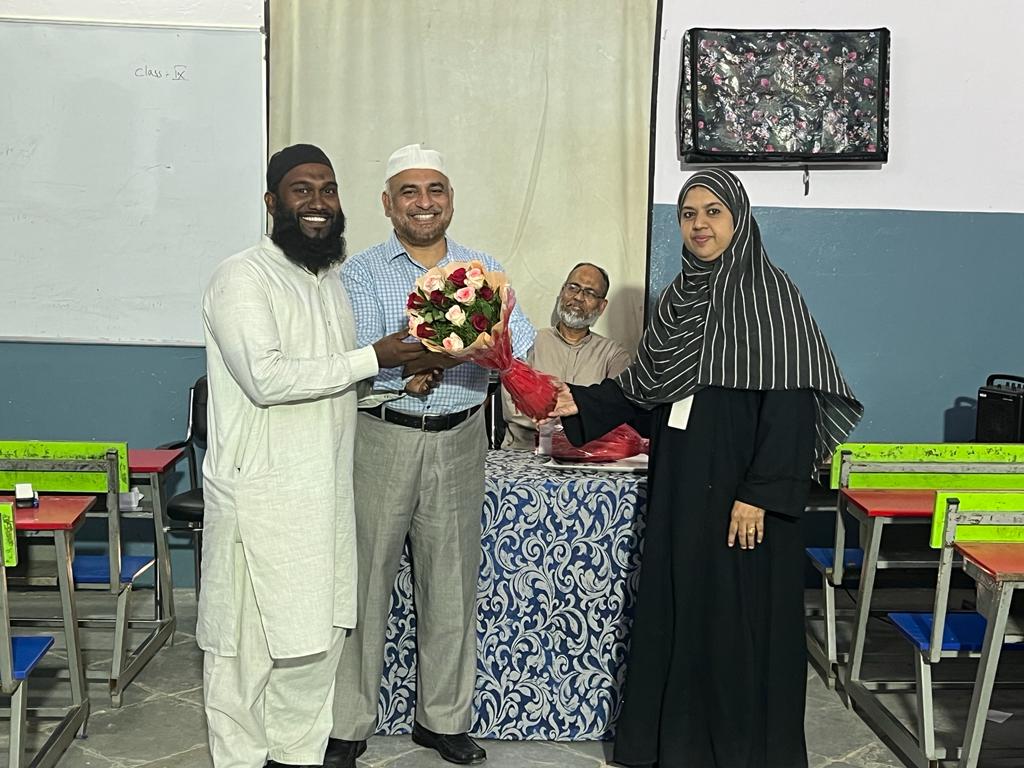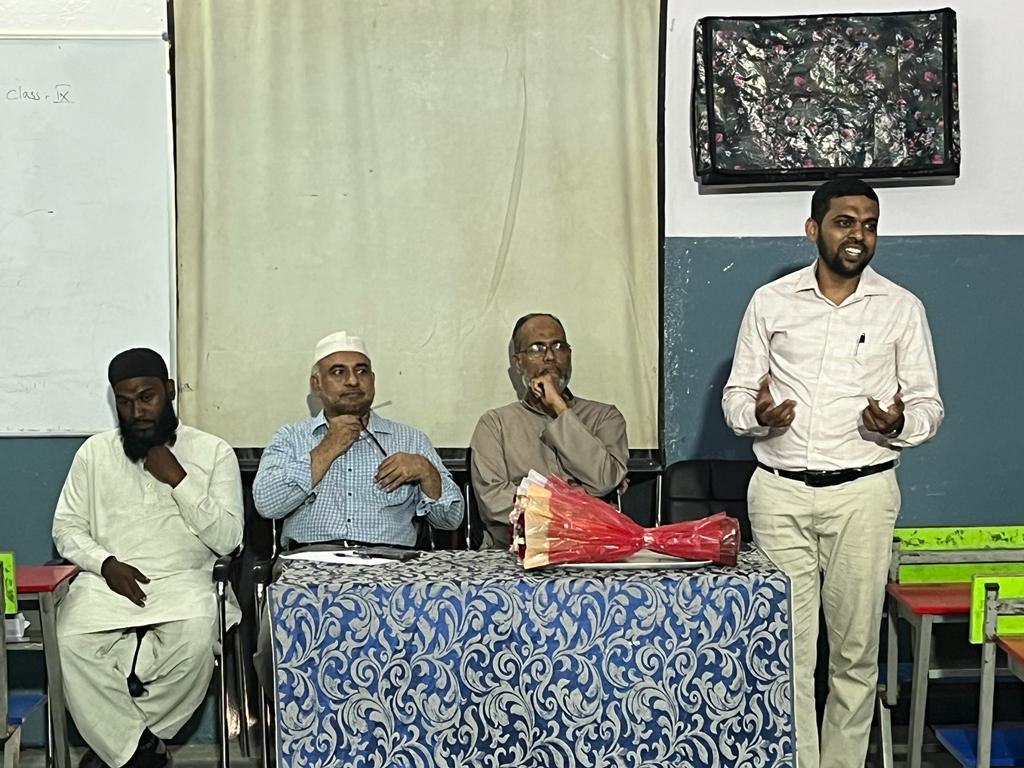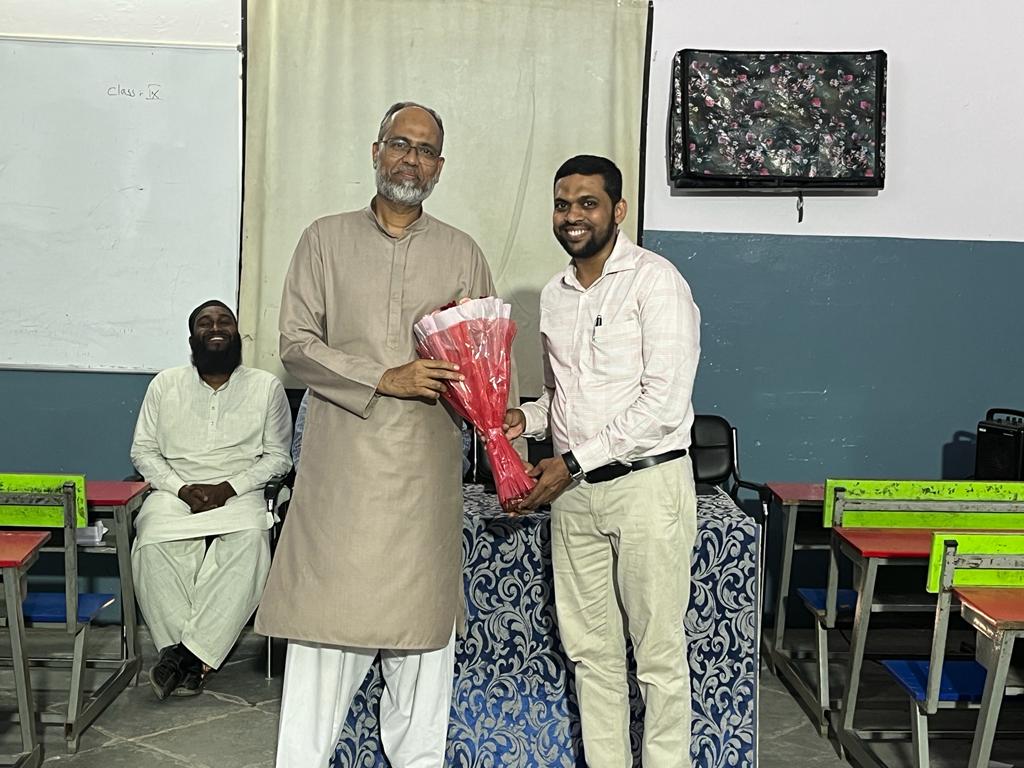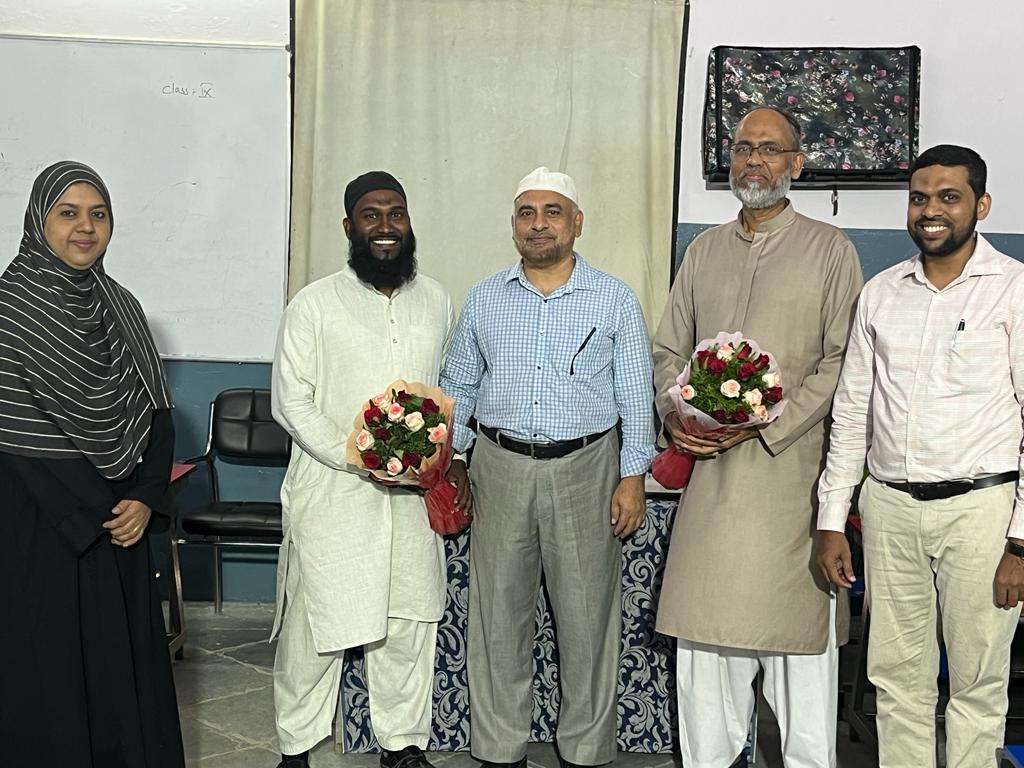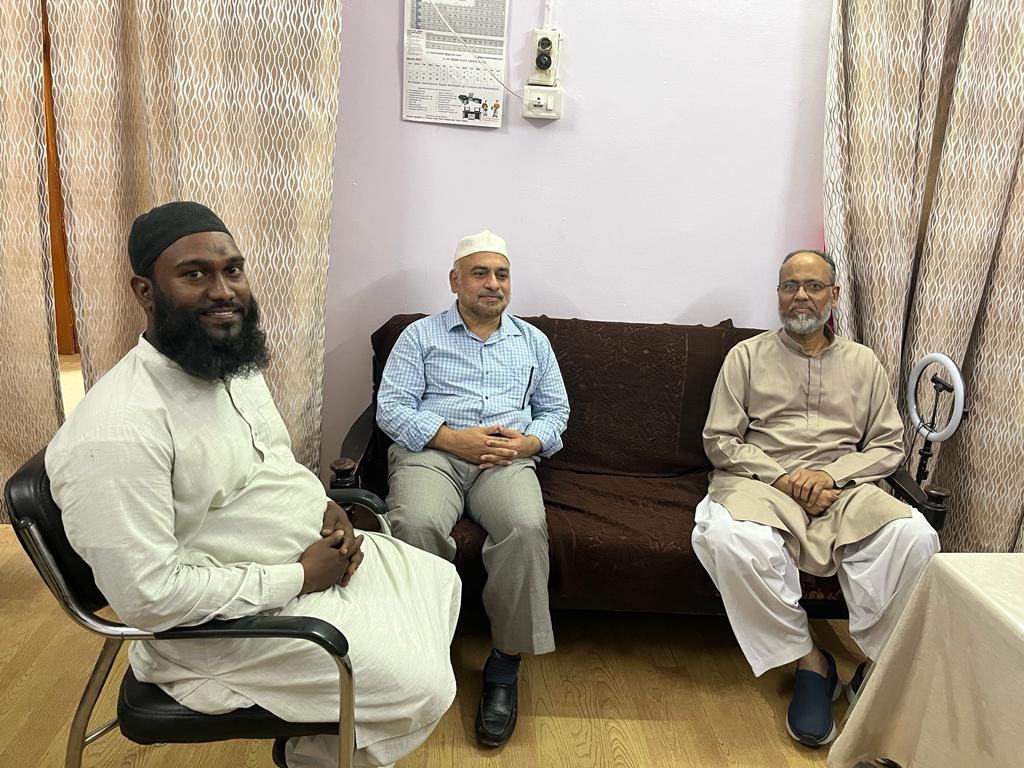 Parent Orientation Program
" The Foundation For Student Success …… Parents+Teachers= Successful Students"
On June 17, 2023, Zikra High School conducted a parent orientation program…
Teacher's Training
"Success Isn't Always About Greatness. Its About Consistency. Consistent Hard-work Gain Success. Greatness Will Come."
Mr. Mohsin Siddiqui delivered an excellent training session at Zikra High School on June 7, 2023, regarding identifying the challenging students that teachers find challenging.
XSEED Training Program
" Keep Training And Keep Learning Until You Get It Right"
On June 2, 2023, Mr. Aditya (a member of the XSEED team) conducted a training session for the primary teachers at Zikra High School.
Kreedo Lab Training
" The Beautiful Thing About Learning is That No Body Can Take it Away From you"
Pre-Primary teachers participated in a three-day training programme led by "Kreedo"
Back To School
" A New Year, A New Beginning,  A New Adventure, A New Path Towards The Better Future of Students"
A warm welcome by Ms. Asra Khatoon (Principal) to the teachers of Zikra High School on 1st June, 2023 with Flowers and Dates(Khajoor).
SA-II Parent Teacher Meeting
" The beautiful thing about learning is that no one can take it away"
Great opportunity to open two way communication for the welfare of kids.
On April 26th, 2023, SA II Parent Teacher Meeting was held at Zikra High School.
Graduation Day Ceremony
On March 10, 2023, Zikra High School held a Graduation Day Ceremony for PP II students.
Farewell & Graduation Day Ceremony
"Education is our passport to the future, for tomorrow belongs to the people who prepare for it today"
On March 9, 2023, Zikra High School held a ceremony to bid class X students farewell and celebrate their graduation day.
Parent Engagement Program(PEP)
A marvelous Parent Engagement Program was conducted at Zikra High School on 4th March,2023.
Alhumdulillah 135 out of 139 parents witnessed the event with amazing feedbacks from them..
National Science Day Celebration
"Science is everywhere. Live, learn and explore! Contribute to the beautiful world of Science."
Wonderful models and charts prepared by our wonderful Zikralis on the occasion of National Science Day, which was celebrated on 28th February,2023 at Zikra High School.
Disaster Response Force and their Resque Operations
"We cannot stop natural disasters but we can arm ourselves with knowledge: so many lives wouldn't have to be lost if there was enough disaster preparedness"
A Demo on DRF Disaster Response Force and their Rescue Operations was conducted at Zikra High School on 27th February,2023.
Road Safety & Traffic Awareness Session
"Start early, Drive Slowly, Reach Safely"
Road safety and traffic awareness session conducted at Zikra High School on 22nd February,2023
Cricket Tournament
"Champions never sleep, the eternal spirit keep them alert and awake."
Cricket tournament held at Zikra High School which was conducted by SIO Banjara Hills Unit on 18th and 19th of February, 2023
 Zikra's 40th Anniversary & Republic Day Celebration
"Succes is no accident. It is hard work, preserverance, learning, studying, sacrifice, and most of all, love of what you are doing and learning to do"
Alhamdulillah!! Zikra High School commemorated its 40th year of successfully shaping the young minds of the Zikralis' future generations and the 74th Republic Day celebrations on 26th of January 2023
Sports Fiesta @ CIC
"Sports Do Not Build Character, They Reveal It"
"Just Play- Have Fun- Enjoy The Game"
On January 16, 2023, Zikra kids were transported to CIC to take part in Sports Fiesta 2023, which was organized by the Children's Islamic Circle
Fruit Day Celebration
"Be a fruit look in a world full of cheerios"
The cute young zikralis presenting themselves as fruits on Fruit Day Celebration which was celebrated at Zikra High School on 20th Decmber, 2022.
Inter House Cricket Tournament
By the grace of Allah SWT zikralis won the RSMA Inter School Tournament by defeating Noor High School in finals. 
Pre-Primary Picnic
"Fun time, picnic time… picnic is a state of mind and can be made anywhere"
On December 2, 2022, Zikra High School took the preschoolers to Galleria Mall.
Picnic Time
"The happiest moment for the students of school is the picnic where they forget everything and just enjoyment"
The ultimate Fun Blast at the picnic where students were taken to the Zoo, WildWaters Park and Falcon Farm House by Zikra High School on November 29th and 30th, 2022.
Parent Teacher Meeting
"Great opportunity to open two way communication for the welfare of child"
Parents are invited to PTM at Zikra High School on November 26, 2022.
Friendship Cricket Tournament
"Cricket matches are not about loosing or winning it is about enjoying"
Here is the Friendship Tournament from Zikra High School on November 20, 2022.
Childrens Day Celebration 
Felicitation of Best Award Winning  Students for National Handwriting and Colouring Competition & Seerah Expo
"Every child is different kind of flower, and all together, they make Zikra School a beautiful garden"
The teachers at Zikra High School celebrated Children's Day on November 14, 2022, in a truly remarkable manner.
World Urdu Day
 ہماری پیاری زبان اردو
ہماری نغموں کی جان اردو
On November 9th, 2022, Zikra High School hosted a wonderful celebration of World Urdu Day.
Educational Tour to SIO state conference (Igniting Change)
On October 22nd, 2022, Zikra High School organised an educational visit to the SIO state conference (Igniting Change) Children's Session – A New World is Born.
Seerah Expo 2022
The more you know HIM (S.A.W)
The more you love HIM (S.A.W)
We have one exam to pass in life, let us follow the footsteps of Prophet Muhammed (S.A.W) and you will never be misguided. Insha Allah.
On the 20th of October 2022, Zikra High School held a Marvelous Seerah Expo event that left an indelible memory.
FA-2 Toppers Felicitation 
"When you dream to be a topper effort of every minute is counted"
Zikra High School honoured the Formative Assessments-2 top scorers on October 12, 2022.
Educational Trip on Seerah(S.A.W)
Zikra High School organised a wonderful educational excursion to a special Seerah Expo 2022 glimpses from The Life of Prophet Muhammad (peace be upon him) event held by Jamaat e Islami Hind Malakpet on October 9, 2022, at Maharaja Function Hall.
Induction Program for Science Teachers
The important thing in science is not so much to obtain new facts as to discover new ways of thinking about them.
On September 27, 2022, the Catalyst Team held an induction event for science instructors at Zikra High School.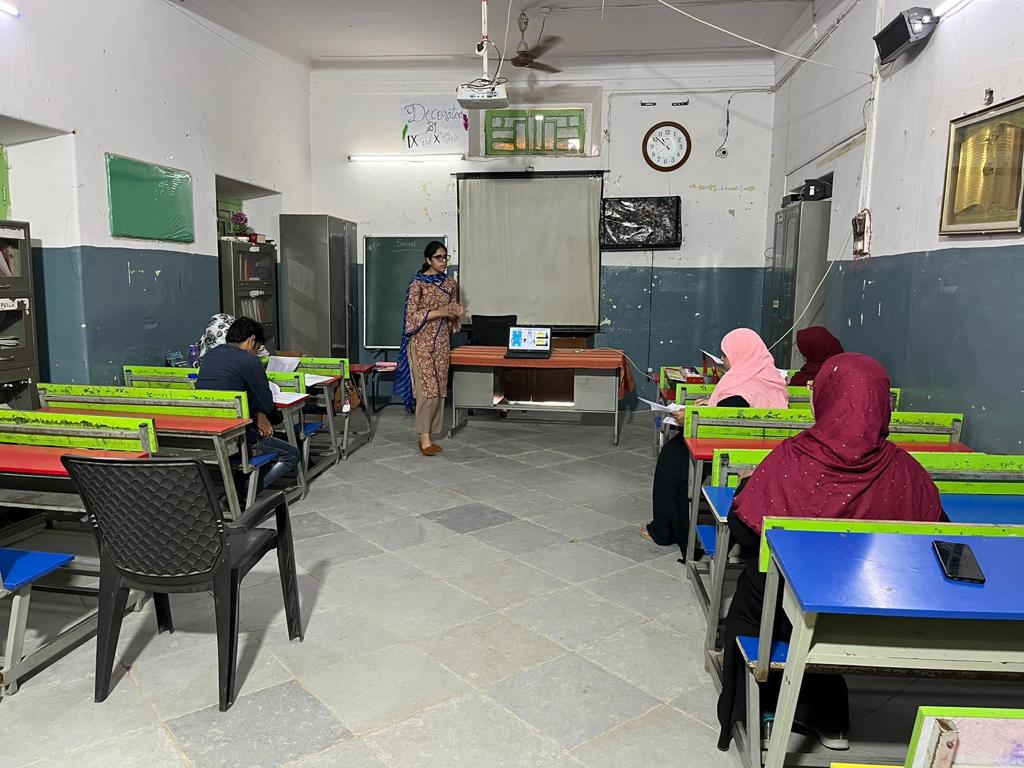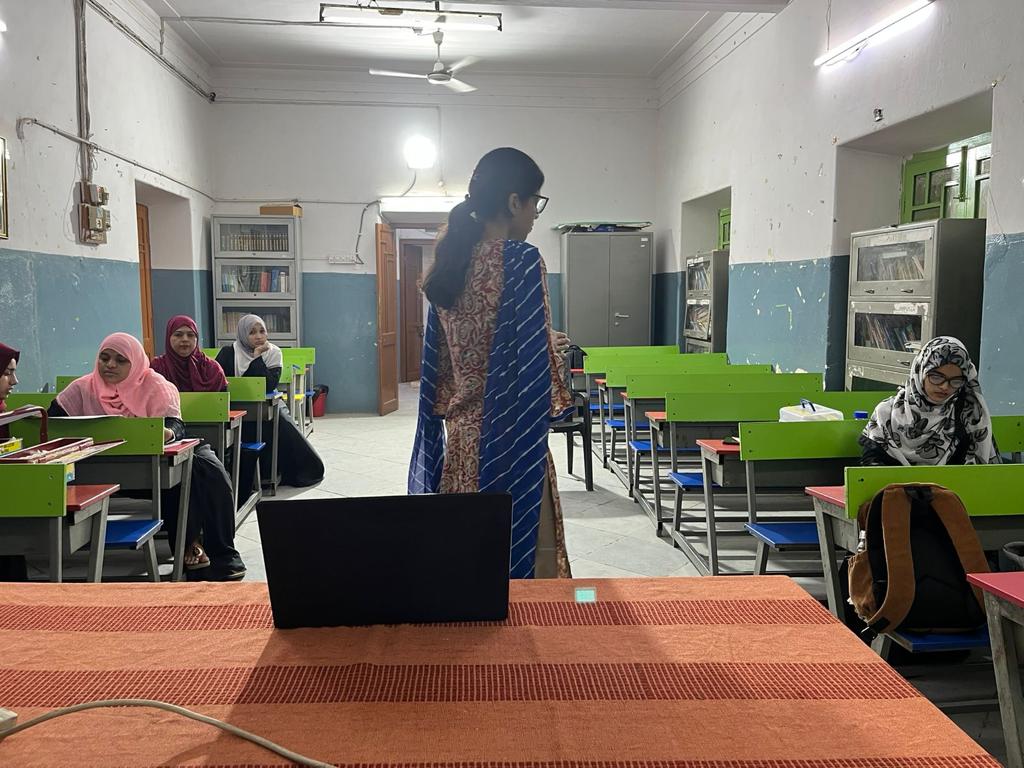 B.Ed Final Practical Exam
The B.Ed practical exams for students of Ghulam Ahmed College of Education was conducted at Zikra High School on September 22nd, 23rd, & 24th, 2022.
Deworming Campaign
Worm free children are healthy children
Did you know children who have worms?
Always feel tired because of malnutrition and anemia.
Can have impaired physical and cognitive development.
 In an effort to ensure the health of all Zikralis, Zikra High School held a deworming campaign on September 15, 2022.
Hindi Diwas
हिन्दुस्तान की है शान हिंदी,
हर हिन्दुस्तानी की है पहचान हिंदी,
एकता की अनुपम परम्परा है हिंदी,
हर दिल का अरमान है हिंदी।
हैप्‍पी हिंदी दिवस
Zikra High School held a very enjoyable Hindi Diwas celebration on September 14, 2022. 
Colour Day Celebration
(GREEN)
Theme: Green Fruits & Green Vegetables
Green, green, all around. So many places where green is found. Grapes, Capsicum & Chilly. Cucumber, Green Peas & Brocolli.
To emphasize the colour green, Zikra High School held a Green Color Day for Pre-primary students on September 13, 2022, complete with a take-away and colouring activity.
Qur'an and Science Expo
(Tafakkur O Tadabbur-e-Qur'an)
The Holy Qur'an contains clear verses on natural sciences. There is not a single verse found in the Qur'an inconsistent to science, so it is fully scientific and purely divine scripture.
Zikra High School has organised the Qur'an and Science Expo on February 26th, 2022, to ponder and reflect on science in the Qur'an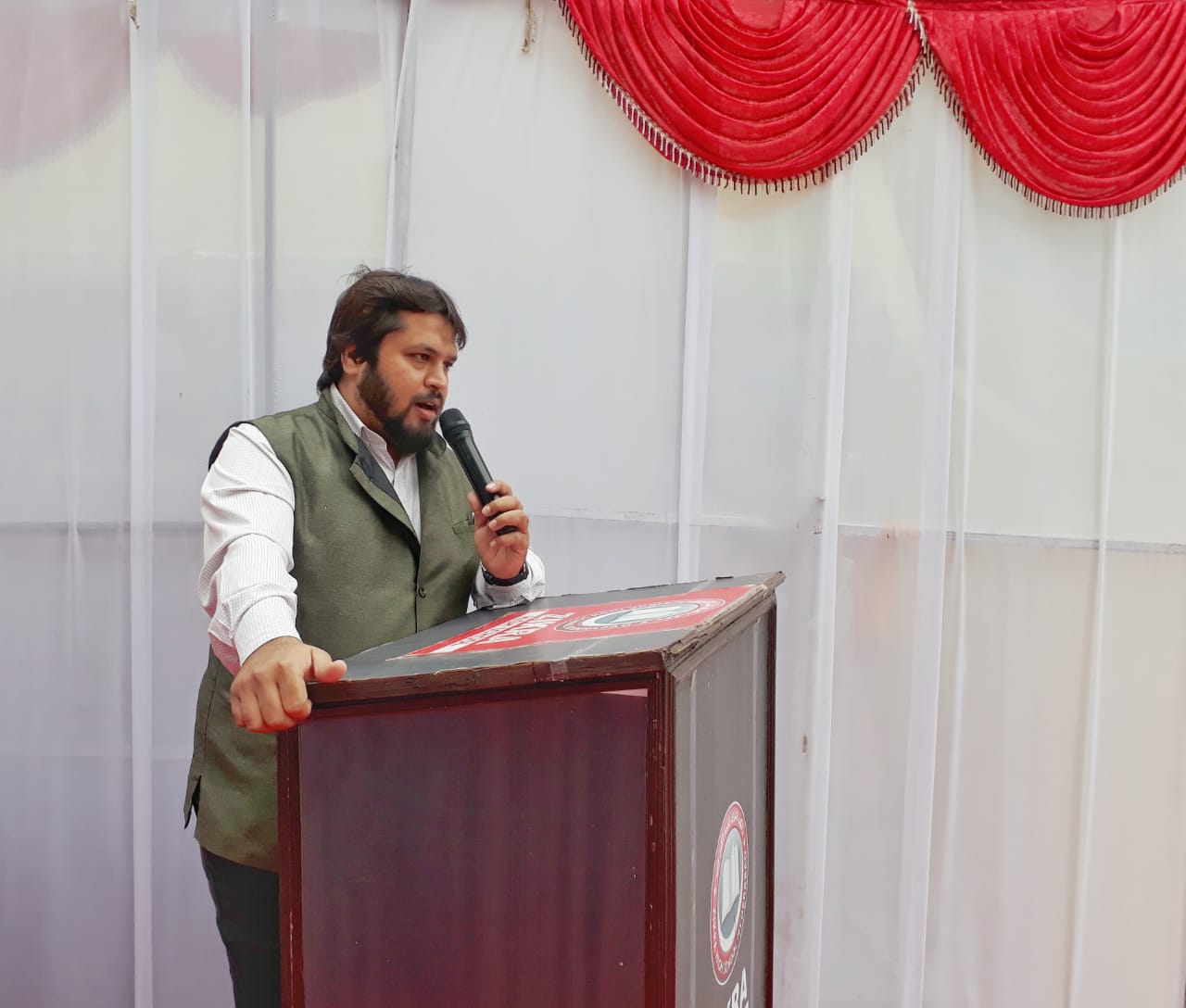 Zikra Alumni Meet
Celebrating the glory of 35+ years, The Alumni meet of zikra was attended by 1000's of alumni who are now in reputable positions serving across the globe.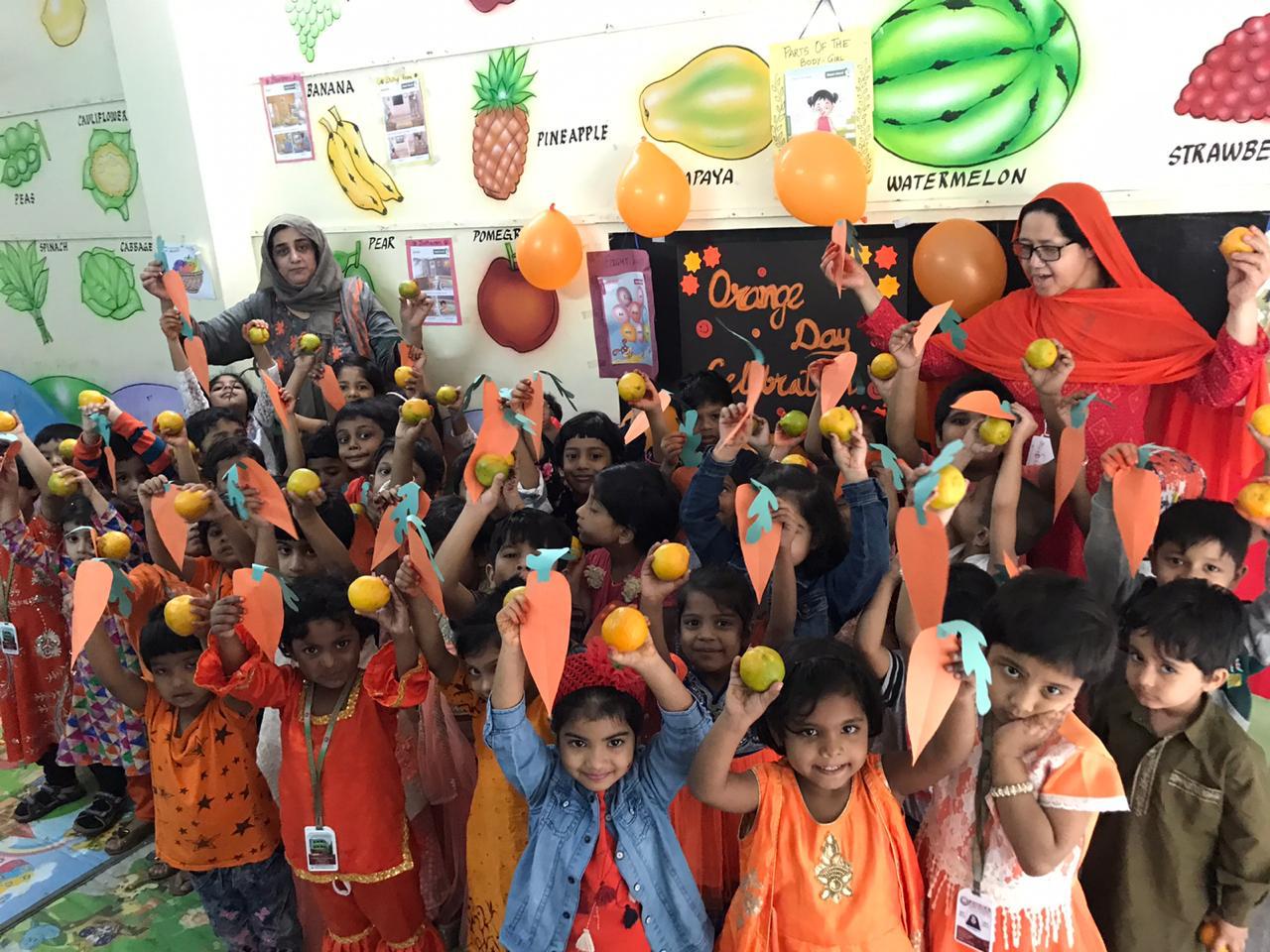 Orange Day Celebrations
Fruits are an integral part of a nutritious diet and in times of extreme sedentary unhealthy lifestyle, it is essential to keep reminding yourself the importance of organic living. We celebrate International Fruits Day to acknowledge the need for a nourishing sustenance.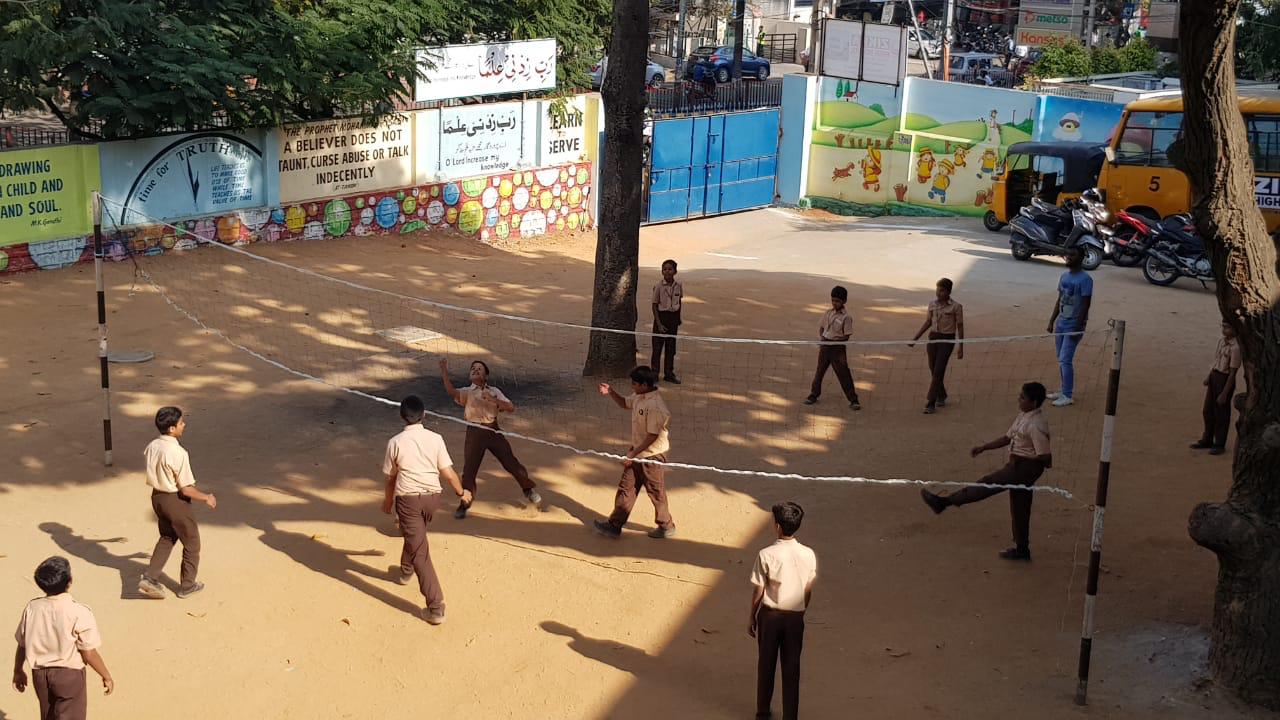 Sports Activity
The significance of celebrating and performing sports encourages physical fitness, tenacity, team-spirit and sportsmanship. We hold competitions in various games for students to acquire skills and enjoy a healthy space of fun learning.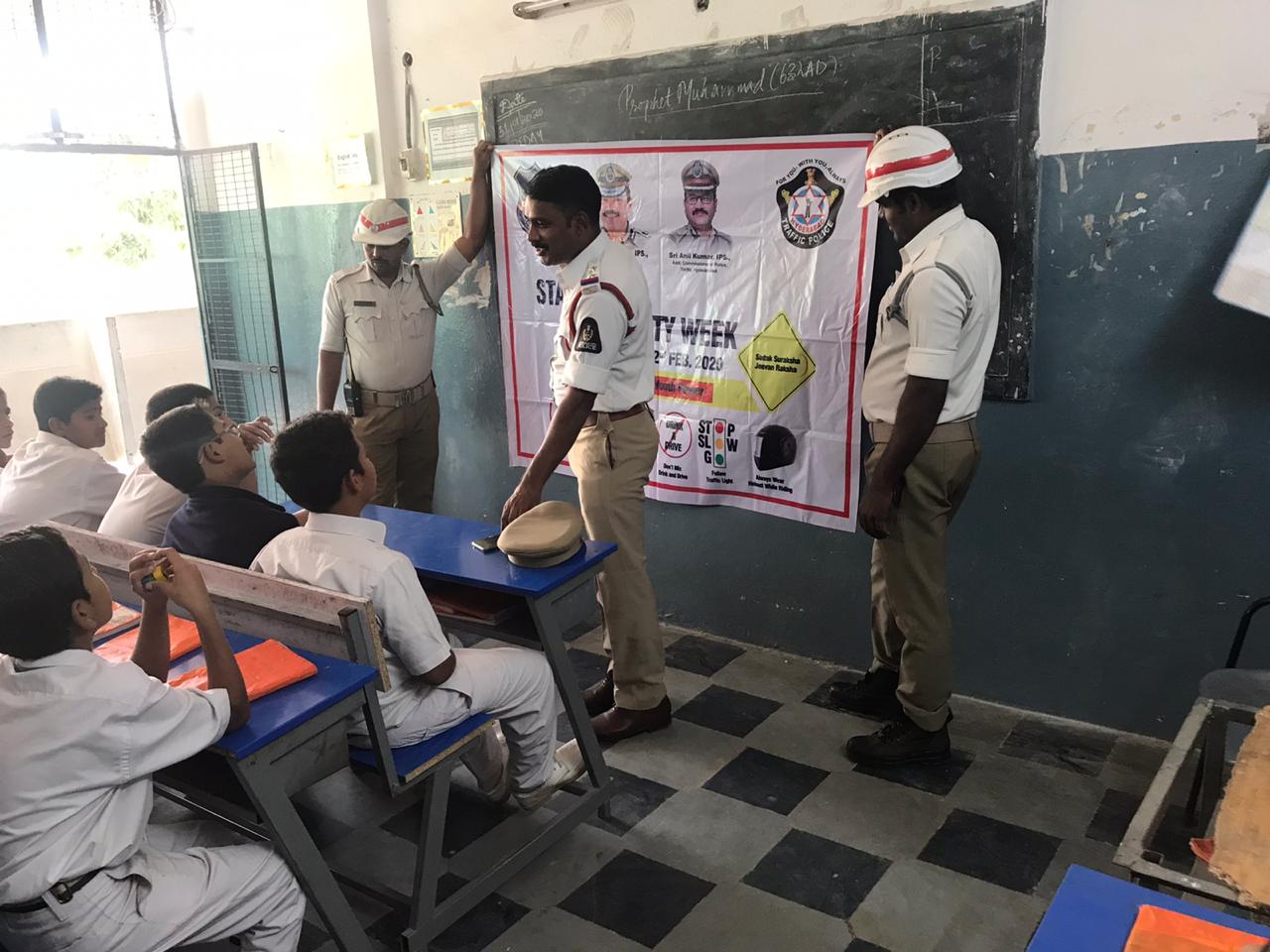 Traffic Education for Students
Traffic education is an important subject that is usually ignored in schools. Zikra is thankful to the Traffic police authority of Somajiguda and Panjagutta for giving valuable insights on traffic education to young students.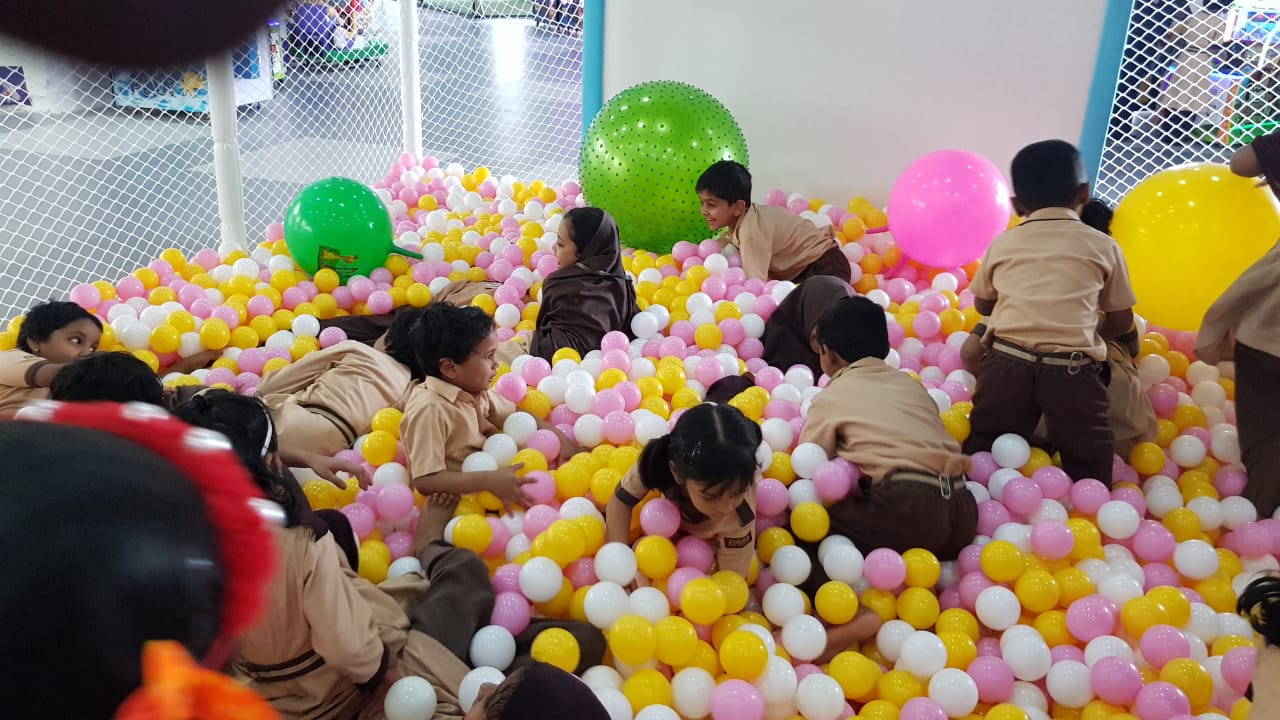 Field Trip
Though an educational environment aides an interactive learning, it is equally important for students to be exposed to an external social atmosphere. This allows development of social skills and a change is always necessary for a better academic concentration.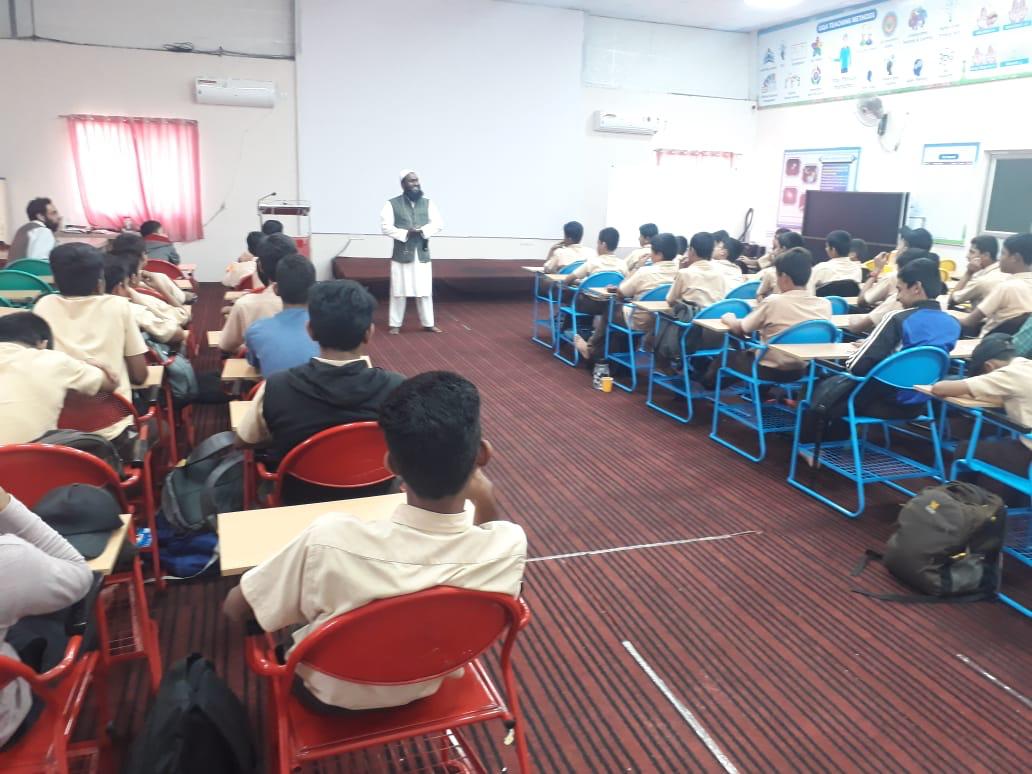 Educational Tour
In ultrices lectus mauris, volutpat id nisi augue neque tellus ipsum varius quis phasellus dictumst faucibus condimentum ornare purus lorem lorem duis mauris, elementum egestas gravida amet enim condimentum enim sit risus nulla accumsan, ullamcorper eget curabitur interdum non quisque.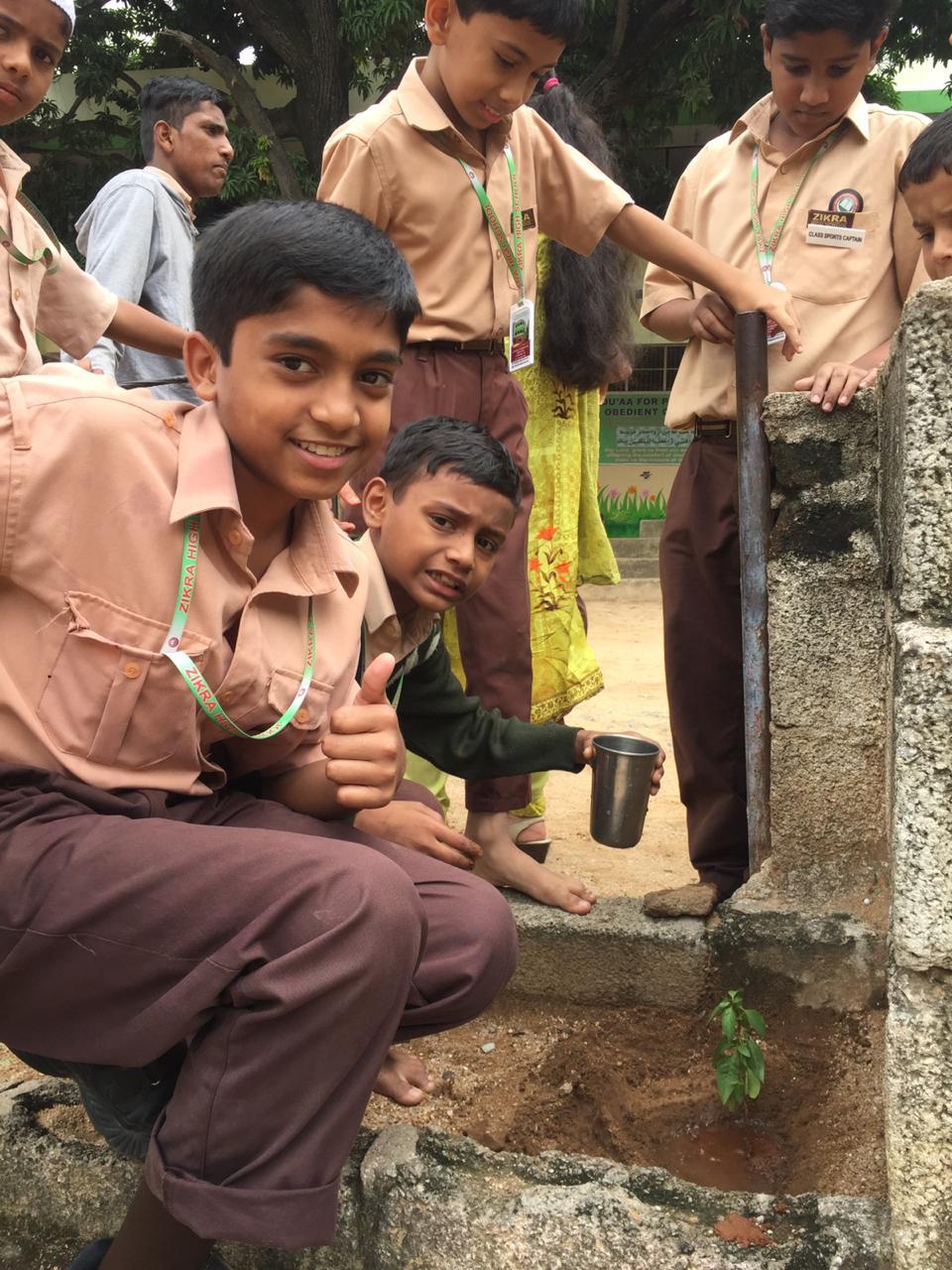 Each one, Plant one
With a serious climate change due to global warming, the earth's ozone has begun depleting and the harms which await are concerning. We celebrate environmental day to spread awareness and help contribute to make our atmosphere a better place to live.